Consensus-Driven Data
Gather Data. Share Knowledge. Build Agreement.
Indaba is more than a survey tool — it's a data collection and project management platform that guides users through their assigned tasks.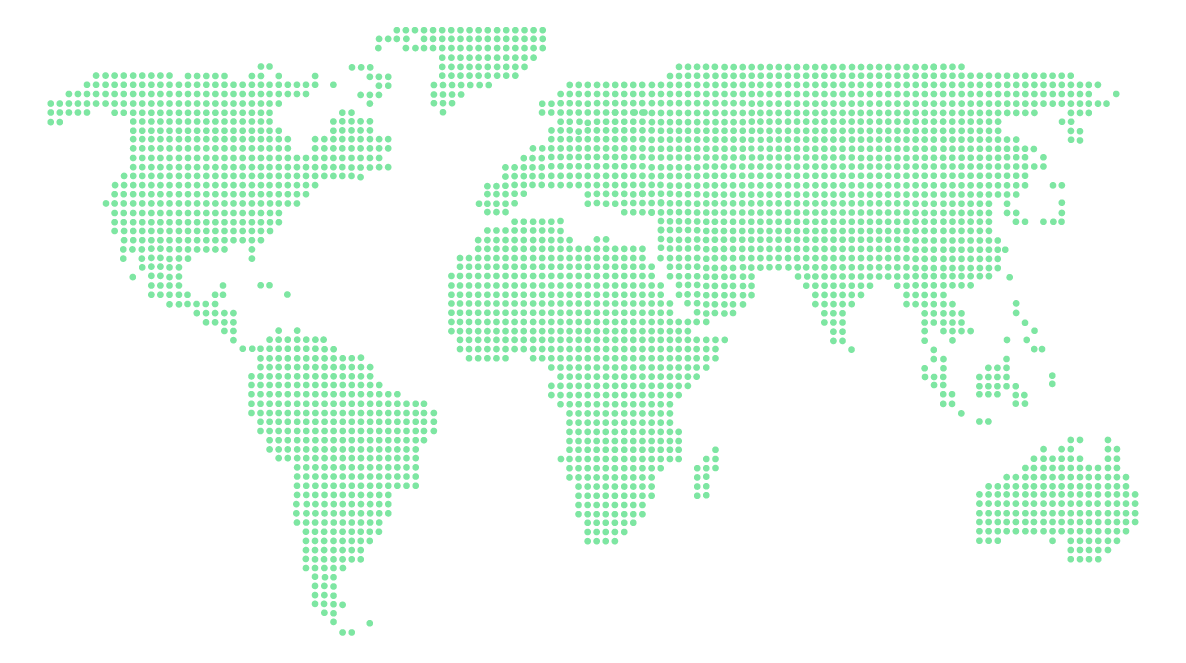 What is Indaba?
Indaba converts stakeholder and expert knowledge into data that you can analyze, publish, and use to make decisions.
Request Demo
Team Powered Research
Monitor & Evaluate
Follow-up with team members after completing a project. Learn what went right and what went wrong through staff deliberation. Identify challenges that can be prevented in future project planning.
Build an Index
Invite experts to discuss hard-to-measure concepts. Build agreement from different perspectives and input, then assign an index score based on Indaba's weighted questions.
Determine Best Practices
Gather industry professionals to share notes on any topic, whether infrastructure improvement or post-conflict rebuilding. Compare methods, challenges, and achievements to create a Best Practices resource.
Discover Our Features
Project Creation Wizard
The wizard removes the "what's next?" for first-time users. Start collecting data without reading a manual or getting stuck.
Request Demo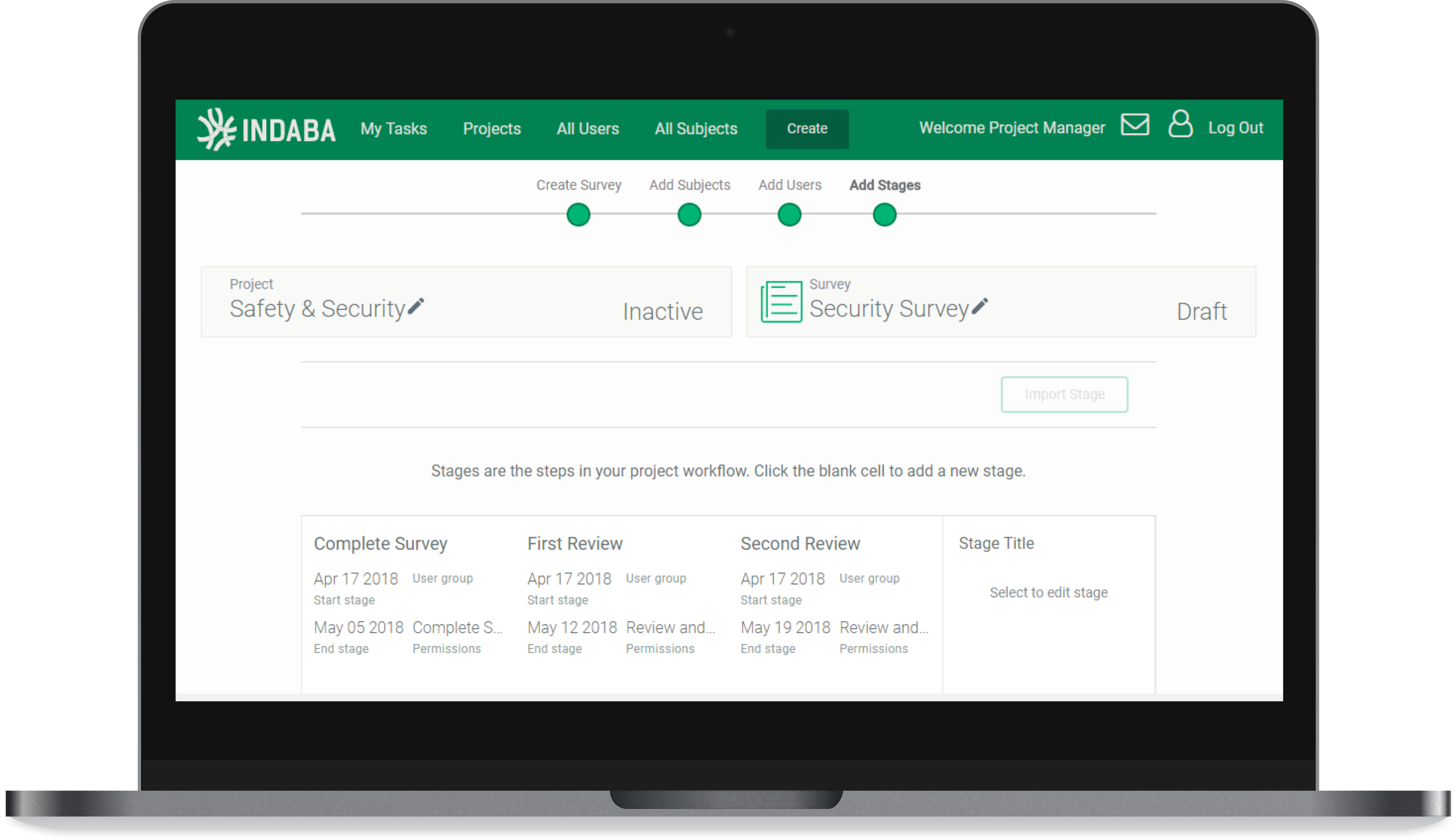 Facilitate collaboration between project managers and survey participants. Track progress, flag questions, notify users, and always stay connected.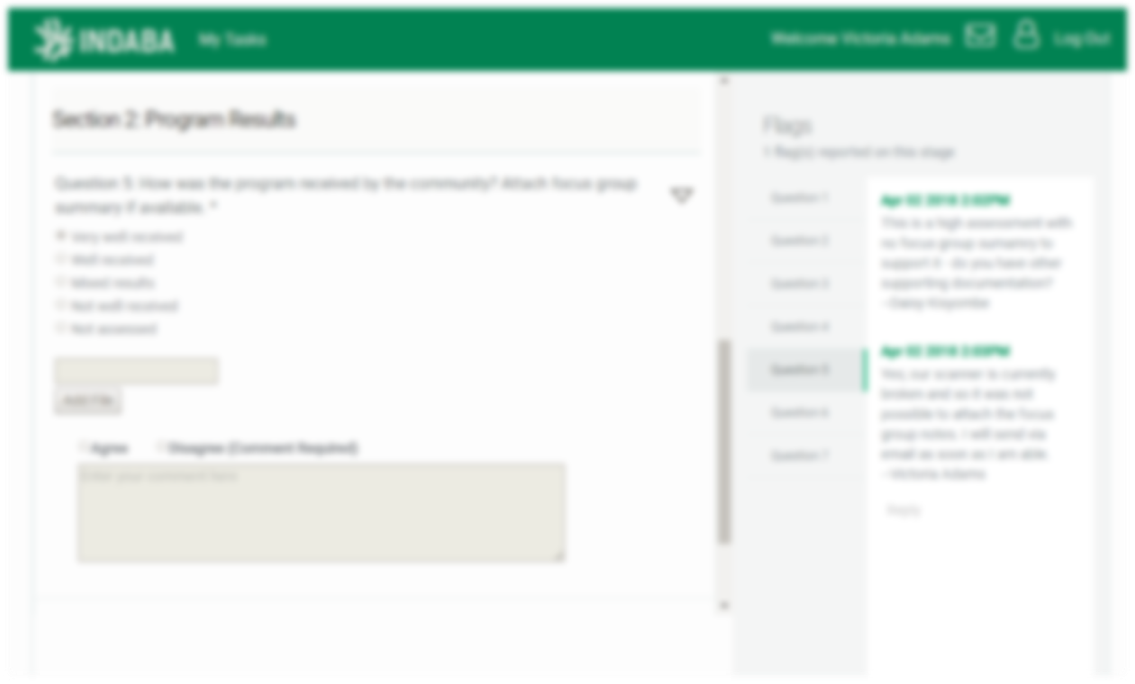 Documentation
Attach pictures, documents, or spreadsheets as supporting material to survey responses. Curate conversations around facts and opinions to resolve complicated questions.
Data Integrity
Preserve a record of all data and survey response changes. Ensure accuracy and security with multiple review rounds and role-based permissions.
Endless Customization
Let us create your ideal Indaba.
Manage Process Set & Track Deadlines Designate User Roles Verify & Validate Responses
Get Results Assign an Index Score Allocate Project Funding Make Better Decisions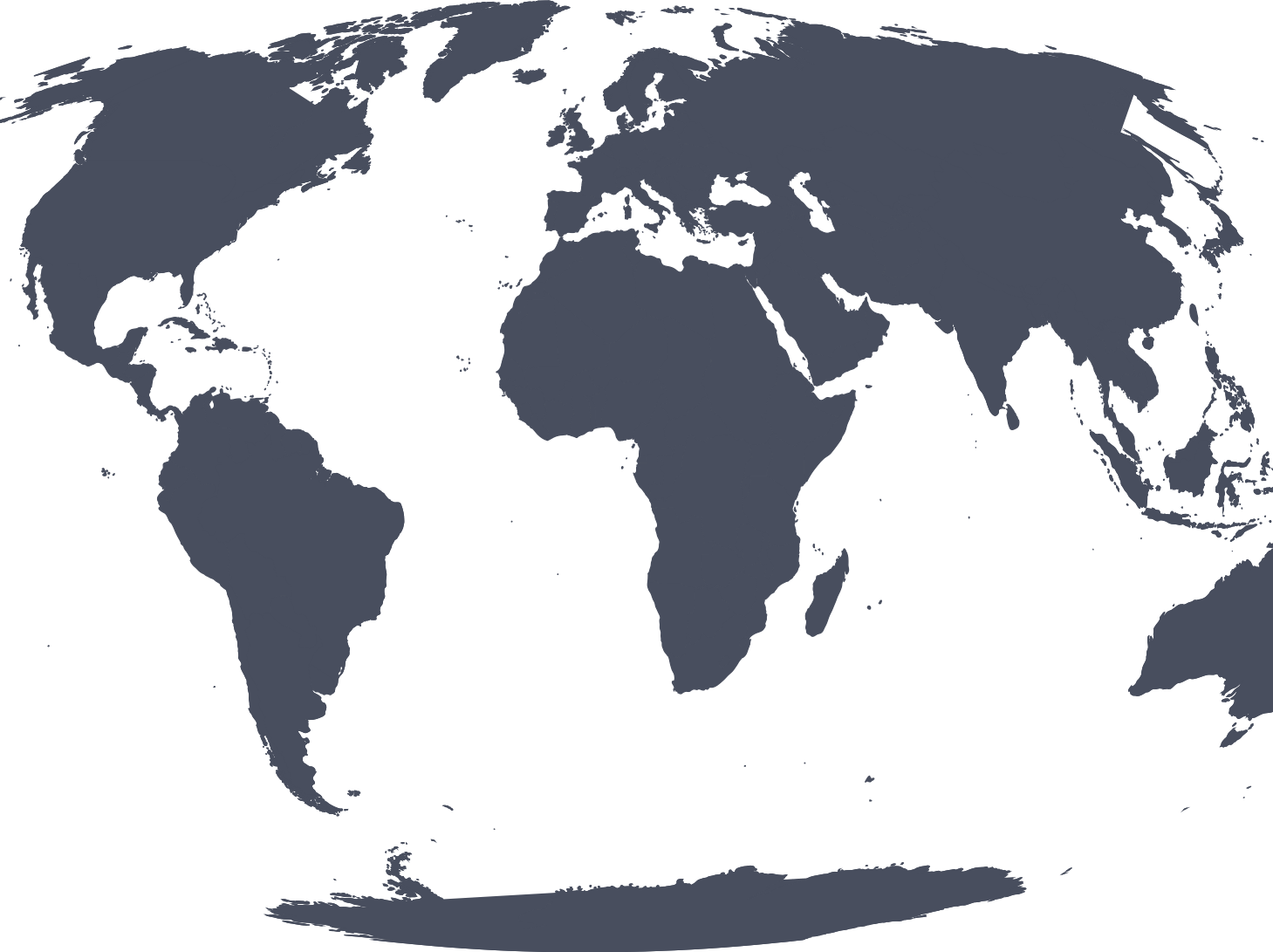 About Amida and Indaba
Indaba is a survey-based data collection and project management tool for the international development and public sectors. Convert expert opinions into quantifiable measurements on hard-to-measure topics. Indaba transforms the way NGOs and government agencies gather information to make decisions about topics affecting our world.

Indaba was built by the industry's best. Amida enables data interoperability and exchange with open source and customized adapters that connect upstream assets with downstream applications conveniently, inexpensively, and securely.
Click here to learn more about Amida.